Welcome to our patient information leaflet downloads page
Instructions: Please enter the MD code exactly as it appears on the implant card and then click on SEARCH.

PDF files are read using Adobe Acrobat, a software program that can be downloaded from the Adobe website. Click here to download.
If you should decide to download the document and save it for consultation at a later date, make sure that you are in possession of the latest online version each time you consult it.
The image below shows an example of implant card with this search item.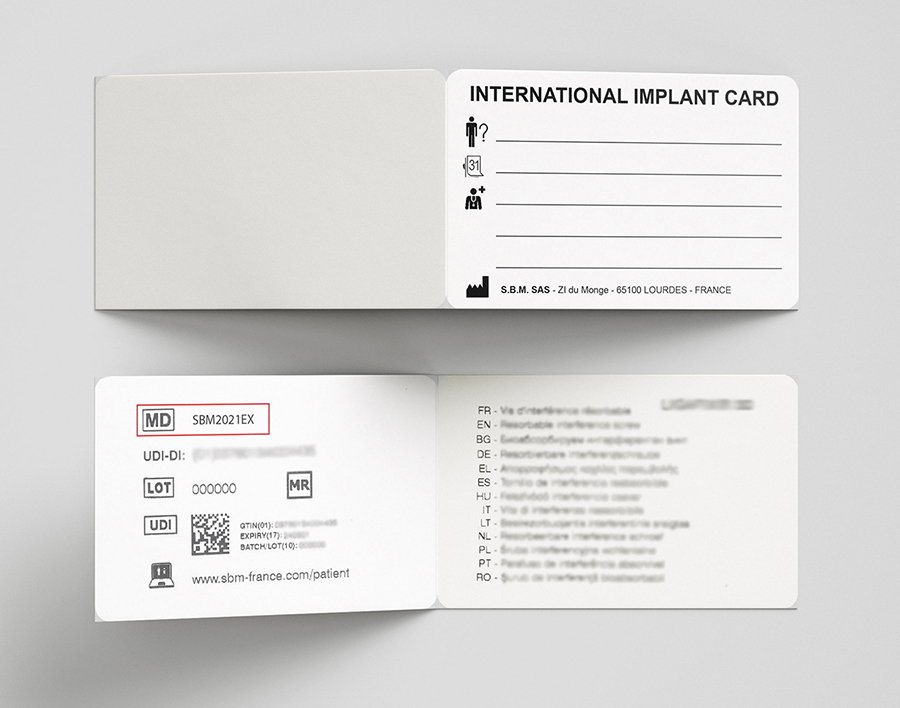 NB: the patient information leaflet may not be available for all products on this website. In this case, the system will display the message "no product or document was found".